The history of Softwells is the history of LED masks in Korea
The history of Softwells is the history of LED masks in Korea
The Bright World by the Light
Doing our best for customer satisfaction is the value softwells pursues.
Softwells manufactures products with many years of LED mask development know-how
and technology, and a standardized and strict quality control system.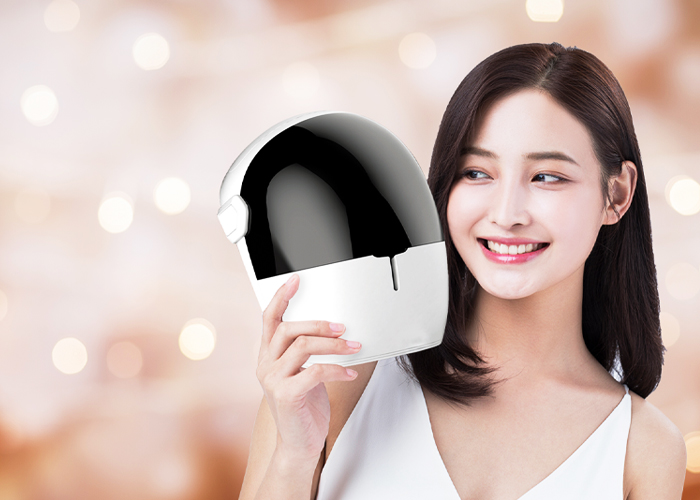 PhotoBioModulationBiomedical reactions that occurs in living cells in response to light
LED light of a specific wavelength penetrates deep into the dermal layer, stimulate mitochondria, the power plants of the cells, increase metabolic activity, and promotes biologic activity of fibroblasts and keratinocytes.

The fibroblasts promote collagen and elastin production, and collagen and elastin Restores skin elasticity.

The keratinocytes prevent loss of moisture and nutrition.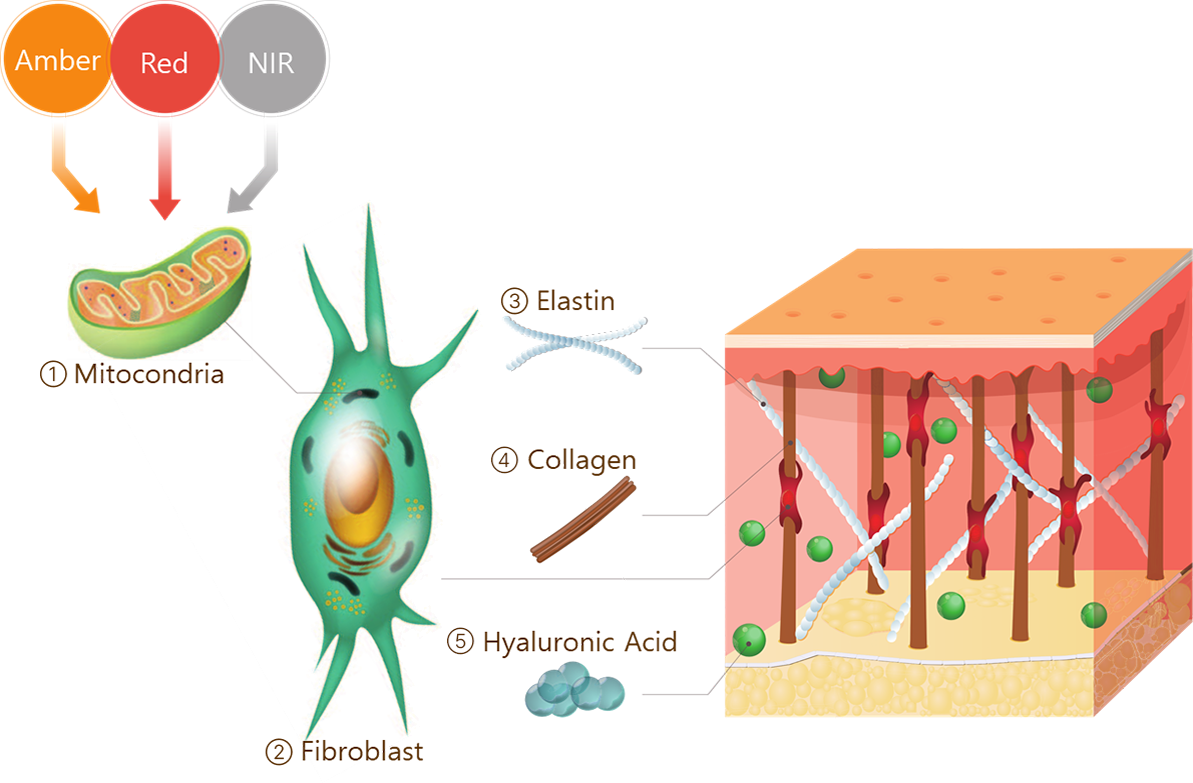 Core ColorAnti-aging Solution
The three core color, which are safe and special light, are amber, red and near infrared.

These core colors penetrates deep into the dermis and vitalizes your skin.

Bella Derma uses core color LEDs with special wavelength to maintain anti-aging, healthy and beautiful skin.

In addition, another special core color cares your scalp by promoting blood circulation.
Uniform lightPatented 3D edge-lit technology
The light entering the edge is uniformly irradiated over the entire face through the optical guiding plate.
①

Reflector

②

optical guiding plate

③

LED module
Sufficient lightBecause the light is uniform, it can safely supply light
with sufficient intensity to activate the cells
Direct lighting
The light just below the LED is too strong and the light between the LED and the LED is too weak. A strong light may cause side effects, and a weak light may reduce the skin's beauty effect.
Max: 17mW/cm², Minimum: 0.3mW/cm², Average: about 1.5mW/cm²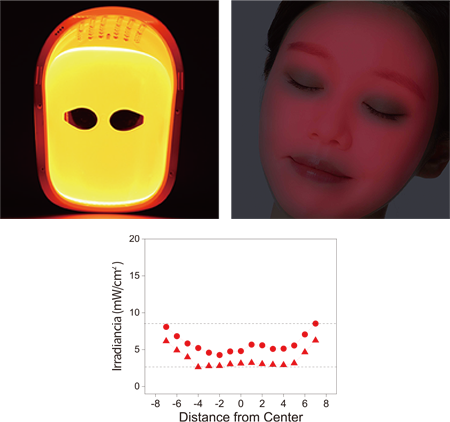 Indirect lighting(edge-lit)
edge-lit gives a uniform light, and it can emit light with sufficient intensity for skin care without side effects
Max: 8.0mW/cm², Minimum: 2.8mW/cm²,Average: about 4.6mW/cm²
Safe Light Passed safety standards of Korea Testing Laboratory
Eye

Eye

The amber and red wavelengths used by BellaDerma are harmless to the eyes, and the near-infrared rays are not strong enough to harm the eyes. Rather, it is known that red and near-infrared rays in a specific wavelength range are helpful for retinal recovery. It also comes with eye protection for safety.

Skin

Skin

BellaDerma doesn't have side effects such as skin trouble caused by hot spots because light isn't concentrated.
Janis T. et al., "Mitochondrial signal transduction in accelerated wound and retinal healing by near-infrared light therapy", Mitochindrion 4 (2004) 559.
Ivayla I. Geneva, "Photobiomodulation for the treatment of retinal diseases (review)", Int J Ophthalmol 9 (2016) 145.